Currently, I have 3 routers at my shop. A handheld micro, a small, and a medium router.
I know many of you are just starting your adventure with woodworking, and are dreaming about buying your first router. I wanted to share my experience with using a number of routers over the years, and why I settled on these simple, popular ones in the end.
My home routers are a pretty regular combination: a tiny handheld, a small and a medium. I don't really feel the need for a large router at my home shop.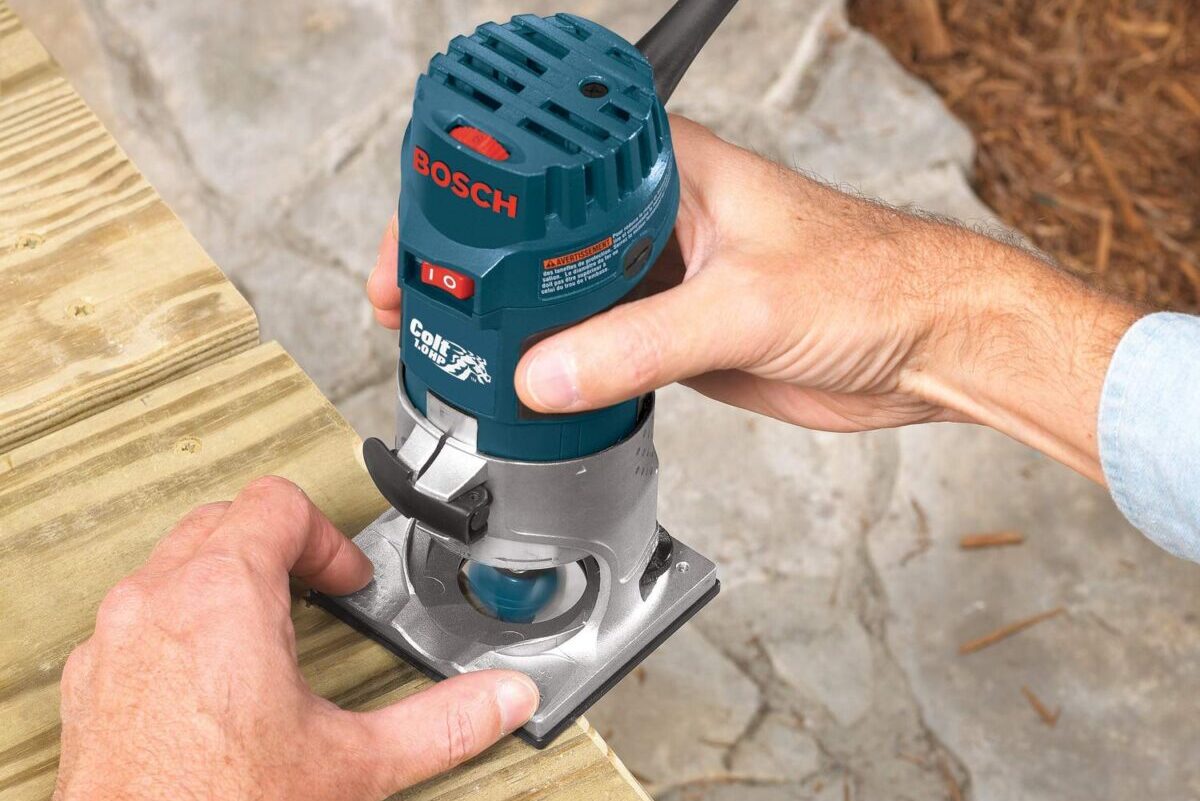 This super-lightweight compact Bosch is a fun little palm router. I use it mostly for small flush trims and intricate layovers.
Small but has enough power for delicate work
Build quality is decent
Super-lightweight body
Good micro adjusting mechanism
A great number of useful accessories available from DEWALT
For the majority of my hobby work, I will use the compact DEWALT router. This router will be the one that appears on my table the most. It's very comfortable to hold, easy to use, and has enough power for my trimmings.
It's got great micro-depth adjustment
The price won't drain your wallet
The LED lights are positioned perfectly
Changing bases is super-fast
Height adjustment lock works really well.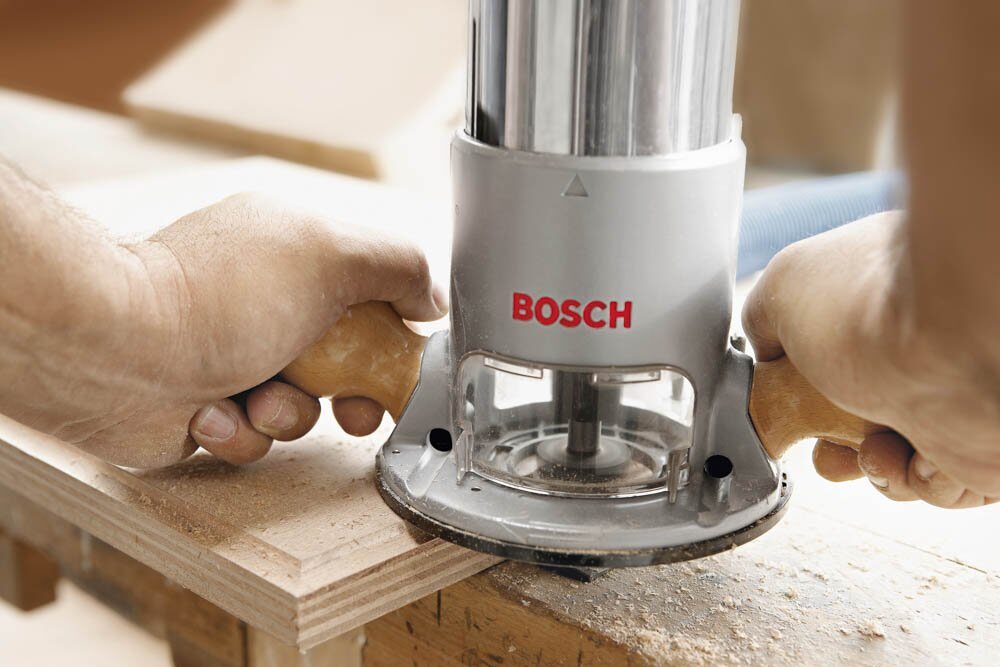 The bigger Bosch 1617EVS is my second most-used router. I use it for more heavy-duty work, whenever I need to work on some harder wood or a bigger piece. I love the wooden handles on this one.
Very fine power adjustment
Wooden handles feel right
Great control over the router's movement
Has a surprising amount of power (wear your eye protection)
Much longer cord than DEWALT
The handgrip on the Bosch 1617EVS will really grab your attention. It's a joy to work with.
The height adjusting system is perfect. It works just like the quick-release on a vise. A threaded rod on the motor engages a spring-loaded bar enclosed in the base. You can make the final adjustments by turning the large dial attached to the top of the rod. For bigger adjustments, or to remove the motor to change the bit, you just push a button to dislocate the bar.
Bosch 1617EVS is perfectly-balanced and comfortable to operate. The body rides up and down smoothly on two spring-loaded columns.
The body has a funneled shape near the collet. Combined with the large opening in the base, it provides for a clear view of your working surface.
Sawdust is collected adequately when a workshop vacuum is connected to its dust port.
The 1617EVS is a great router for the money.
A large router
These routers are not really built to work all day, every day. If you're a professional, you will want to buy something bigger. I'm going to recommend a large router here once I eventually buy it.
Why these routers?
Sometimes I wish I had a super-strong large 3.5-hp router that could handle real honest work, but I can't imagine justifying the purchase for my home workshop. Right now I feel I can do almost anything with the setup I have. Well, maybe in the future!
If I had to choose one I would buy the DEWALT. Maybe there are better routers on the market right now, but I spent countless hours with this one. Tuning it up is super easy and the price is right.